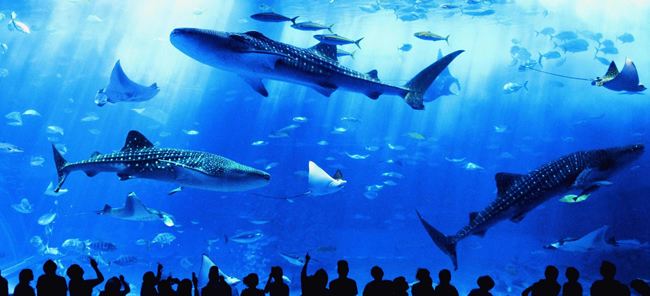 ##Featured cheap high performance SIM free smartphone that can be used even in foreign countries##
##Overseas travel cheap flights hotels tour campaign##
About this Website
This is Website of Hiro Matsuo. I began Application development of Android and iPhone from July 2014. Usually I'm working as a company employee. Developing little by little after my work is finished. This Website, I introduce my applications.
[Android] Application List #Currently,iPhone Application doesn't publish.
Please contact e-mail address at top of screen, If you have any notice and inquiries.
Update information & Announcements
2015/04/24

Android Application[Chinese_traditional(Taiwan) Japanese English Conversation(Travel) offline Allowed (translation, learning)]first release / information postscript

2015/04/24

Android Application[Chinese_simplified Japanese English Conversation(Travel) offline Allowed (translation, learning)]first release / information postscript

2015/04/24

Android Application[Russian Japanese English Conversation(Travel) offline Allowed (translation, learning)]first release / information postscript

2015/04/24

Android Application[Korean Japanese English Conversation(Travel) offline Allowed (translation, learning)]first release / information postscript

2015/04/24

Android Application[Arabian Japanese English Conversation(Travel) offline Allowed (translation, learning)]first release / information postscript

2015/04/24

Android Application[Vietnamese Japanese English Conversation(Travel) offline Allowed (translation, learning)]first release / information postscript

2015/04/24

Android Application[Spanish Japanese English Conversation(Travel) offline Allowed (translation, learning)]first release / information postscript

2015/04/24

Android Application[French Japanese English Conversation(Travel) offline Allowed (translation, learning)]first release / information postscript

2015/04/24

Android Application[German Japanese English Conversation(Travel) offline Allowed (translation, learning)]first release / information postscript

2015/04/24

Android Application[Italian Japanese English Conversation(Travel) offline Allowed (translation, learning)]first release / information postscript

2015/04/24

Android Application[Portuguese Japanese English Conversation(Travel) offline Allowed (translation, learning)]first release / information postscript

2015/04/24

Android Application[Turkish Japanese English Conversation(Travel) offline Allowed (translation, learning)]first release / information postscript

2015/03/01

Android Application[Malay Japanese English Conversation(Travel) offline Allowed (translation, learning)]first release / information postscript

2015/03/01

Android Application[Indonesian Japanese English Conversation(Travel) offline Allowed (translation, learning)]first release / information postscript

2015/02/25

Android Application[Tagalog(Philippines) Japanese English Conversation(Travel) offline Allowed (translation, learning)]first release / information postscript

2015/02/16

Android Application[Thai Japanese English Travel Conversation offline Allowed (translation, learning)]first release / information postscript

2014/12/14

Android Application[Javanese Japanese word dictionary offline Allowed (translation, learning)]first release / information postscript

2014/12/13

Android Application[Korean Japanese word dictionary offline Allowed (translation, learning)]first release / information postscript

2014/11/24

Android Application[Russian Japanese word dictionary offline Allowed (translation, learning)]first release / information postscript

2014/11/24

Android Application[Persian Japanese word dictionary offline Allowed (translation, learning)]first release / information postscript

2014/11/24

Android Application[Turkish Japanese word dictionary offline Allowed (translation, learning)]first release / information postscript

2014/11/18

Android Application[Portuguese Japanese word dictionary offline Allowed (translation, learning)]first release / information postscript

2014/11/14

Android Application[Italian Japanese word dictionary offline Allowed (translation, learning)]first release / information postscript

2014/11/13

Android Application[German Japanese word dictionary offline Allowed (translation, learning)]first release / information postscript

2014/10/14

Android Application[French Japanese word dictionary offline Allowed (translation, learning)]first release / information postscript

2014/10/14

Android Application[Spanish Japanese word dictionary offline Allowed (translation, learning)]first release / information postscript

2014/10/05

Android Application[Malay Japanese word dictionary offline Allowed (translation, learning)]first release / information postscript

2014/10/05

Android Application[Vietnamese Japanese word dictionary offline Allowed (translation, learning)]first release / information postscript

2014/09/28

Android Application[Tagalog(Philippines) Japanese word dictionary offline Allowed (translation, learning)]first release / information postscript

2014/09/25

Android Application[Chinese_simplified Japanese word dictionary offline Allowed (translation, learning)]first release / information postscript

2014/09/23

Android Application[Chinese_traditional(Taiwan) Japanese word dictionary offline Allowed (translation, learning)]first release / information postscript

2014/09/07

Android Application[Arabian Japanese word dictionary offline Allowed (translation, learning)]first release / information postscript

2014/09/03

Android Application[Indonesia Japanese word dictionary offline Allowed (translation, learning)]first release / information postscript

2014/08/27

Android Application[Thai Japanese word dictionary offline Allowed (translation, learning)]first release / information postscript

2014/08/25

Start Website